Patong beach in Phuket is simply a tropical paradise, and the nightlife is one of the best in Thailand. From the night clubs to the Go Go bar girls, Patong is sure to please every taste.
The sheer beauty of this place is just mind-boggling. It is one of top tourist destinations in all the world and a big part of Thailand's tourism.
It also brings in travelers by the hoards from every continent due to its red light district in Soi Bangla.
A big portion of the city is geared around foreigners. The Phuket sex scene is no stranger to many of the single male tourists that come here looking to experience the fun times to be had. It is safe, fun and exciting.
Patong is the type of place that really has it all and I can see why expats would look to retire in Patong. And also why many solo travelers visit the place.
And because of the diverse nightlife it is enough keep many people intrigued.
There are also many nice Thai women who are not working in Phuket's sex industry (prostitutes), but would be open to have a relationship with a foreigner. If you have some good game you will easily be able to pick up many girls.
Check out my online guide to Thai women it is a good read to save money and time.
Also read my guest friendly hotel guide for Phuket, these hotels do not charge you extra for guests or friends to come over to your hotel and hang out with you.
Phuket Town is the Capital City
Phuket Town is the capital of the province located further away on the east side of the island. Phuket Town is mostly geared towards local Thais, not like the Patong which is mostly for foreigners. Not many foreigners party in Phuket Town. It is still not a bad idea to go see Phuket Town if you are interested as it has many restaurants and bars worth to check out.
Most of the partying for foreigners and tourists is situated around the Patong Beach nightlife hot spots.
This is also the place to look for many Phuket prostitutes. Many foreigner men would agree that sex in Phuket is very easy to find.
Karon Beach is very close by and also has a few beer bars, clubs. I would say Karon has about 15% of the action of Patong.
There is also Kata beach with its beautiful resorts, but this area is mostly for families and couples, and it would not be a good place for a single male traveler unless they want to relax and chill out. I would not recommend Kata beach for people who are single and want to party, the nightlife in that area is not comparable to Patong's.
This whole area is home to some of the best beaches in Thailand, and in Phuket. Patong Beach is where the main action is and where the nightlife in Phuket flourishes. That is where we will focus on.
Info on Patong Bar Girls – Hostesses
There are many things you can do in Patong. You could go chill out a beer bar before the nightlife kicks in. How about checking out a few bars then go party in one of the discos. You could always go for a foot or Thai massage to relax a bit. There are endless options. Check out the options below, and the map at the end.
Soi Bangla Nightlife – The Main Party District in Patong
Soi Bangla is not really a red light district, because you will see plenty of couples and even families here. But fortunately the best entertainment district in all of Phuket island is a stone's throw away from Patong Beach. It is the perfect setting: A world class beach and a thrilling nightlife scene.
Also known as Bangla walking street, it is a reminder of the vibe of Pattaya's walking street but not as big. Bangla Road is a wild and fun street about 200 meters in length. It is filled with quite a few nightclubs, GoGo Bars, beer bars, and a handful of other live music bars. There are quite a few attractive Thai girls in this area here, especially in the Go Go bars. This is also where you will find the majority of the Phuket bar girls (and ladyboys). Ladyboys are well accepted throughout Thai culture.
Read: My Thai Lady Guide: Advice on Having a Thai Girlfriend
Bangla Road is also home to some of Phuket's best Go Go bars and nightclubs such as Tiger Bar. This area is very busy in high season. This street is jam-packed and a really fun place. In the low season Patong is less busy. Don't get me wrong it is not dead, but much fewer people and some people prefer to travel that time of year.
If you aren't in the country yet and still want to get to know Thai women, then read my guide on ThaiCupid, or go ahead and sign up for free here: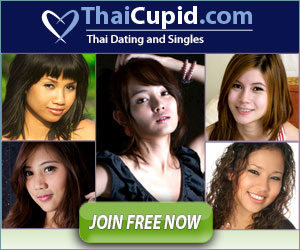 Go Go Bars in Patong – Some of The Best in Thailand
One key element to remember is the amazing Go Go bars on Bangla Road. Just like Bangkok and Pattaya the Go Go bars here are top quality with some of the sexiest girls in all of Thailand. The prices reflect that as they are also some of the highest prices in the country, and surely the highest in Phuket. But keep in mind you are in paradise.
Where else in the world has a great nightlife scene at this grand scale right next a world-class beach with white sand and turqoise waters? Even in a country like Thailand you won't find this. Pattaya is great, but the beach isn't in the same league as Patong's and Hua Hin's red light area isn't in the same ball park as Bangla road. Patong is unique in ALL of the world. In my opinion the prices are reasonable for the type of place it is. Expect the following price ranges:
Prices in Go Go Bars
Drinks: Bottled Beer/Spirits 150-200 baht.
Lady drinks: 200-250 baht.
Barfine: 800-1000 baht on average but can go as high as 2500 baht
Beer Bars
Most of the beer bars in Patong are on Bangla Road and there are a few more scattered on the streets around it. One good thing about Patong is that it's hot spot areas are not far from each other. The beer bars are perfect to chill out in, have a nice cold beer. You can also watch some sports or play some pool.
Generally speaking it is a great way to start your adventure in Patong. Of course the bars have friendly and attractive Thai bar girls that you can talk to. If you meet one that you connect with you could pay the bar fine and be able to hang out with her outside of the bar, as long as she agrees.
Their job is to make customers feel welcome and socialize with them. Usually one of the girls will start chatting it up with you. Take it easy and keep the conversation light and fun with them. Joke around and just enjoy the scene. If she is cool and you like her company you should buy her a lady drink. This is like a nice gesture and is like a tip she receives from the bar.
Prices in Beer Bars:
Drinks: Bottled Beer 70-100 baht.
Lady drinks: 150-200 baht.
Barfine: 500-600 baht.
Nightclubs – Some Of The Best In All Of Phuket
Patong's discos caters to both foreign girls who are here for vacation and Thai girls. Because of this point it has probably the best clubbing scene in all of Thailand. The clubs are excellent and have big events with well-known international DJ's. Even though it is nice to see foreign chicks once in a while, the main point is that there are many nice Thai girls in all the clubs in Patong. There are freelancers working the clubs and other Thai girls that have day jobs and just want to let loose and enjoy there night. Some clubs have cover charge which will cost around 200-400 baht. If there is a cover charge you will also receive a complimentary drink ticket as well. Some well-known ones are Banana Disco, and Red Hot club.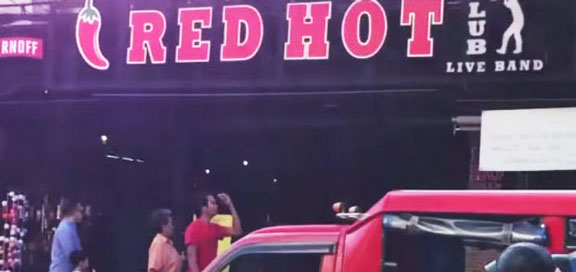 See the map further below for more clubs and their location in Patong.
Freelancers
You can find freelancers a few ways in Patong:
One way is in Bangla Road itself, and by the beach area close to the entrance of the street.
Meet them online on the app Thai Friendly. There are tons of girls on the app who are open-minded and open to meeting foreigners in Patong. Most of the time they are out somewhere in the area at night just like you. So it is surely not difficult to set up dates and meet people.
In the nightclubs which attract tons of cute girls (both foreign and local).
You can save money this way by avoiding going to the expensive bars to meet women. Many guys are wondering about Phuket's girls and prices for dating them, so here is a general idea of the prices for freelancers in Patong (Phuket).
Prices to date girls in Phuket:
ST: 500-1500 baht.
LT: 1500-2500 baht.