In this Thai friendly review you will get to know an amazing way to meet Women in Thailand, especially in Bangkok, Pattaya, Patong, Chiang Mai. Get online with the Thai dating app Thai Friendly.
This is a great way to meet girls.
And if you are looking for girls for to hook up with easily then you can save a lot of time and money by not going to the go go bars and beer bars.
You can forget about paying for bar fines, lady drinks, your own drinks and higher prices and go straight to the source. Many guys are doing this now to find Thai girls. It can be so much easier, discreet and fun. It is one of the two most popular Thai dating sites.
At any one time you can log on the site and have literally thousands of girls you could meet all over Thailand. Try it out for yourself for free: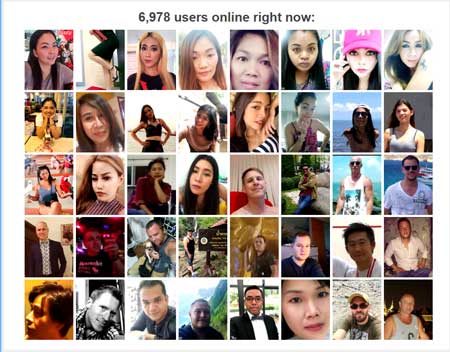 The other one is Thai Cupid which I also have an account with. Check out my Thai Cupid review for more details.
There are the subtle differences between them. It is best to know the benefits of using each one.
In this Thai friendly guide I will show you the best way to use the site and how it can help you meet Thai ladies while in Thailand. We will review the important things.
Getting Started With Thai Friendly
Sign Up
First thing is to Sign up. It is free, but you can only message 1 time every 10 minutes. I recommend the upgraded plan so you can freely text as many Thai girls as you want. Once you start talking to many girls it will very annoying to wait 10 minutes for each text.
It is very easy to sign up and start using the features. Get the free account and starting becoming familiar with the app. You can also start browsing and seeing all the girls that are online and offline.
Pictures
Put up few pictures. Have variety here. For example, at a restaurant, park, night club, at a scenic place like a beach, with sunglasses. Make yourself look fun and interesting to the Thai girls. If you look at the girls profiles on the site, you will notice that have variety in their pictures trying to look interesting (so that men will notice them).
You can follow this too and make yourself look interesting to them by having interesting pictures. Having good pictures is a very easy way to attract the girls. The pictures is the first step for the girls to see you. The more interesting your pics, the more girls will start messaging you first.
Few Words About Yourself
You can write a bit about yourself or not. That is up to you, but is good to write at least a few short lines about yourself and what you likes to do. Keep it very simple here. If you want to meet a Thai girl for serious relationship then write it down. I like to keep it short and sweet. If you intend to meet Thai chicks just for sex then you don't really need to write a lot about yourself.
Once you start talking to them you can talk about yourself. Remember, it is a step by step process. The first step is to get some attention from the girl. From there the final goal is to meet and set up a date in person (which is very easy in Thailand). So now you can decide on which type of Thai girls you are looking to meet
The 3 Different Types of Girls On Thai Friendly
As we proceed with this Thai Friendly guide we arrive at the different types of girls you will see online. I will give some insight as what to expect.
1. Thai Freelancer Girls
These are the Thai girls who are online to find foreigners. This includes girls from the bars, go go clubs, and massage shops who have a profile page in order to meet guys and hook up with them.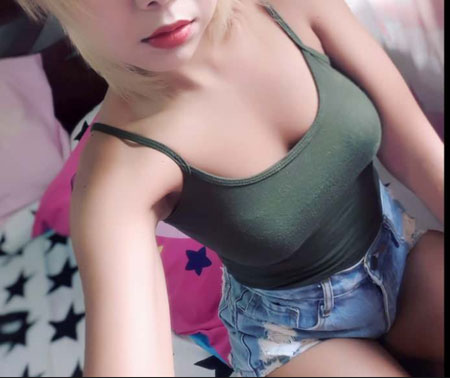 With these girls you will see them wearing sexy clothes, or showing off their body in the photos. Usually they don't write anything in their profile, and usually in the age ranges they are looking for in a man will be "Any" age.
Another indicator is that they give their phone number or LINE, Skype I.D. in their profile without writing anything else. Believe it or not, Thailand is a very conservative country and Thai lady's do not usually wear revealing clothes or sexy clothes in their profile pictures unless they are specifically trying to get your attention.
2. Thai Girls Wanting to Meet Foreigners To Date
These I call the "normal" girls. They are looking for a boyfriend on Thai Friendly, or to just date and see where it goes. With these types of Thai girls you can go on dates, become friends with them. You can get intimate with them or even get into a serious relationship with them.

These Thai girls usually write in their profile and talk about what they want. They wear normal clothes and sometimes dressy, but never too much sexy. They usually don't wear clothes revealing there ass and boobs. Sign up with Thai Friendly
3. Girls That are Looking For Trips/Gifts/Dinners
These are the girls on the Thai friendly app that are looking to find foreigners to pamper them and take them on dates, trips dinners, etc.
These types of Thai girls are usually very hot. They know their value and they know know that many guys want them on Thai Friendly.
They can include normal Thai girls like college students or girls with day jobs that are looking for a little extra attention or gifts and have fun with foreigners in their spare time.
In their profile page they write they are normal girls looking for "love", or the "right man", but they show themselves in sexy clothes. Keep an eye out for this. You will notice that something doesn't add up. The girl will look sexy and not that innocent, but in her profile description it sounds a bit too good to be true. It will sound too innocent for the type of pictures that she is showing.
So far in this Thai friendly guide I have given you a good idea of how everything works on initially. Now I will go over some of my tactics to set up dates and meet Thai girls online. I will also explain how build your list of contacts and filter it for the best girls.
As I was saying before, you want to keep a little mystery about yourself. Don't say too much about yourself over texting and chatting. The main goal is to meet them in person and from there take it to another level.  But even if you are not in the country yet it is cool to get to know them ahead of time, which is what most guys end up doing as soon as they sign up: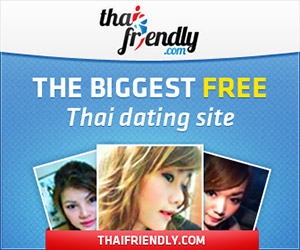 Extra Tips
Here are some tips  to make you more successful:
Tip 1. Talk to as many girls as possible to see which ones are worth meeting. If you like the girl and she is good for you, then get her contact info on LINE, Whatsapp, or other app. This will ensure that you two have each others contact.
Sometimes girls delete there accounts or change them on Thai Friendly. This way you can easily keep in contact through other apps that you prefer. Tip 2 .Don't waste your time. Decide on what you want and be honest to yourself. If you want serious relationship then go for the "normal" girls.
If you want just for fun, then talk to the girls that look like they only want fun – the freelancer or open-minded types.
Tip 3. Set up a meeting point to see them in person and talk to them. The best places to meet first are public places that she can feel comfortable and safe:
This is also good for any girl you meet, so you can see how they look like in person.
Tip 4. And finally as a last tip in this Thai Friendly guide I urge you to always have fun and enjoy yourself. If you show them a good time and make the girls feel relaxed they will feel good with you. If you want to make a move then take her somewhere to be alone – like your hotel room to hang out or watch a movie.
Conclusions on this ThaiFriendly Review
Refer to this Thai friendly review to help you along your journey in Thailand. Once you get a hang of the online game you will see how good it is to have an account.
One great way is to keep adding potential contacts. Keep girls that are good for you and fun, and erase the contacts that are not good. This way you always have your favorite girls that you can meet.