Russian girls in Pattaya are more common now, because of the increase in Russian tourism to Thailand over the last decade. Although many guys come to Thailand in hopes of meeting Thai girls, there are quite a few others that prefer ladies from other nationalities.
It has now been over a decade since Thailand agreed to allow Russian nationals to visit the country without a Visa. Visitors from Russia are given the standard 30 day visa stamp in their passport as many other countries.
This caused a large influx of Russians over the last several years. And of course, Thailand was looking for a way to boost their tourism economy and to increase annual Russian visitors to the country.
Now in recent times, you will see tons of Russians in Thailand. It is a preferred holiday destination for them. You will also now see lots of sexy Russian girls in Pattaya!
You will see "normal" Russian chicks in the streets as tourists and you will also notice some of them working in the entertainment industry here. Another point is that many men like Russian ladies. They are known to be elegant with beautiful bodies. This has caused increased interest in Russian ladies from men of all nationalities that visit Thailand.
But most guys who come to this site are probably interested in the Thai women. And even if you are not in the country you can get to see how they are like and chat with them. Read my online guide for more info. I use this  method myself, you can easily sign up for free on ThaiCupid: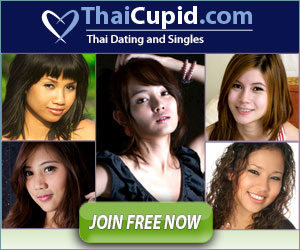 Where to See Russian Girls in Pattaya
As mentioned previously, the demand has increased for Russian ladies over the last decade in Pattaya. Men have began to see more of them while on vacation here. So some men have options other than just getting a local Pattaya girlfriend.
This is true for Russian men and also men from others nationalities who have a preference for Russian ladies: Women who are light skinned, blue eyes, tall and sexy.
As demand grew, not only were Thai chicks working in the bars, but also new bars were opening for women of other countries, especially Russian girls due to the large influx of travelers from Russia.
Originally this was welcomed as many many guys liked the variety of being able to find girls of other nationalities. In Thailand today, Russian women are considered more expensive than your average Thai girl.
In the Walking street Russian clubs they are very expensive. Even more so than the best Go Go girls. Many men from other countries who have a preference for these types of women, have no problem paying the higher prices.
Many Asian, Arab, Indian men love Russian ladies. They don't usually get to see ladies with the Russian features in their home country.
Walking Street
The top Russian girls are mainly in Walking Street. Here you will find Go Go bars, and other "private" style clubs which allow you to have a great time with high end Russian girls.
You will easily see them as you walk here as the ladies or promoters will try and get your attention to come in the club. You will also see that the club specifically displays "Russian or European ladies".
The prices in these bars are very high. Even higher then the top end Thai Go Go bars. They are catering to men who don't have a budget. Men who specifically want those chicks to party with in Pattaya. Average Prices At the Russian Clubs in Walking Street:
Drinks: 300-350 Baht for bottled beer.
Bar Fines: 3000-5000 Baht.
Read more: Guest Friendly Hotels in Pattaya (2020 Update)
Russian Girls on Beach Road
Beach Road is mostly Thai local women hanging out at night, but you will also find ladies of other nationalities. There are also a few Russian girls who chill at beach road on any given night.
It is also possible to find Africans and other Eastern European ladies that hang out  here in small numbers.  You can surely find a few good catches here. Just be careful and use common sense. Of course, not all ladies here are bad. Some just want to be independent. They prefer to work for themselves rather than a bar.
Remember to negotiate for prices if you want to spend more time with them or take them out on a date.
Average Prices for Russian Girls on Beach Road.
ST: 3000-4000 Baht.
LT: 5000 Baht +.
If you want to meet even more women in Thailand, check out my Thai Cupid guide. You can easily date them for fun or relationships.
Russian Girls in Discos
Russian freelancers can be found in the discos, in walking street. There are usually a few girls that party in Mixx, Lucifer, and Insomnia. These are well known clubs that also have Thai freelancers looking for customers.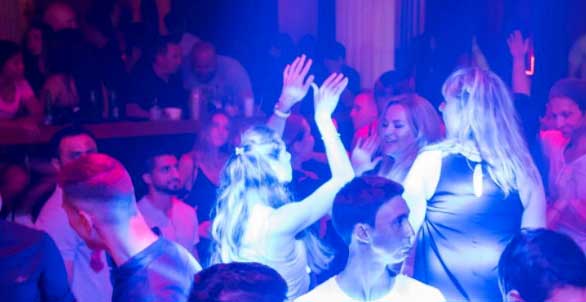 The good thing is that you don't pay for bar fines and lady drinks. You simply negotiate with the girl directly and get a price. Keep in mind that these girls know their value here.
They charge higher prices.
Do not expect them to quote you the same price as your average Thai freelancer in the discos. Prices vary on the Russian girls in Pattaya, but here is a general idea of what to expect if you want them to hang out with you:
ST: 4000-6000 Baht
LT: 7000 Baht +
Again, it can not be stressed enough that the prices for these Russian ladies is higher than your Thai chicks. Are they better looking than the Thai girls? of course this depends on your personal preference. In my opinion, since if you are already here in Thailand you might as well make an effort to meet Thai women instead.
There are actually many freelancers who have profiles online and go the nightclubs. Read my guide how to meet girls from online.
To me, Thai ladies can be just as hot (if not more) than the Russian or European girls. It really comes down to how much money you can spend, and what you like in a girl.
The Russian girls in Pattaya are really catering to a specific market that is looking for these types of girls on their holiday. They are either Russian guys or guys from other countries who rarely get to see girls with these European features. Due to the limited supply of Russian girls in pattaya, and a higher demand from the many male tourists, the prices are higher.
Read More: