The Best Way to Pick Up Girls in Bangkok
Getting Laid Here Is One Of The Easiest Things To do…
Bangkok has the most hot girls in Thailand. One of the first things that most guys realize when they come to Bangkok, is how easy it is hooking up in Thailand.
And for guys that are very experience with this city, meeting Bangkok girls and getting close to them becomes almost like drinking water.
With time, your list of ladies to meet grows and becomes bigger and bigger. Sometimes you even get tired of it, and just want to relax. And if you are one of those types of guys that has even a bit of game then Bangkok can be a paradise for you.
One amazing thing about Bangkok is the online scene.
No other city in Thailand has so many women online that you can meet and get to know.. This is true for both "normal" girls who you can meet with, and with freelancers.
The online scene here is so huge that I need to get this point across to you right away. Even if you are not in the country, you can start getting to know the girls. And if your already in Bangkok then it is almost a must to use.  Read my online guide or simply sign up right now with ThaiFriendly, its free to try: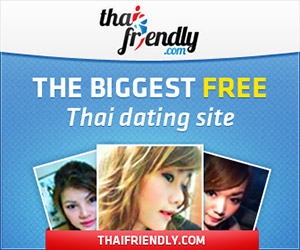 The Mindset of These Women
The girls in Bangkok are open to meet foreign guys. And once you set up your first few dates you will quickly find that it gets easier and easier. You will understand how it all works, and why Thai women and other Asian girls are different (and seem more horny) than others.
Eastern cultures are a bit different from Western cultures.
In Thailand the girls expect the man to be more direct and assertive in his actions. Asian women are much more submissive, and they understand the gender roles better than Western women.
The women here don't expect you to play games with them and play hard to get. You have to take charge and let the girl know you want her without actually saying it.
Once you meet her for a drink or coffee, and there is interest, you should take her back to your place or hers. You simply have to to get to a point that you can spend some private time together to create more rapport. Watching a movie is a great idea, or you could have a nice rooftop pool at your hotel that you guys could go to. If she likes you to begin with then she will come. And if she comes, you can be sure she is also probably open to your advances. If a Bangkok girl is interested in you, and you don't try to hook up with her, she might even thing you are strange or not interested.
Don't forget that Bangkok has some awesome red light areas with hot girls in them. So either way have a great time. Some guys prefer Thai bar girls and other prefer to have hookup with normal chicks. If you are the type that prefers to pick up "normal" ones, then you can use the red light districts as a "back up" plan, or to treat yourself once in a while.
The key point is that Bangkok has many options to meet and hookup with girls. The great thing about the girls in the red light districts is that it can be fun and exciting – especially in Bangkok.
It can be a good change once in a while to hit up a Go Go bar or a Soapy Massage parlor. Actually, many guys use the red light districts and bars to pick up girls. The ladies in the bars are not that much different from "normal" girls. Many of them want to meet foreign guys. Lots of guys, including myself have had great time hanging out with them.
A Few Tips On Bangkok Girls
Know how to have fun. Remember, you should be having fun with or without her. When you are meeting girls and hanging out with them, enjoy yourself and don't be boring.
Be direct and assertive. With Thai women it is important to show them you are the man in the interaction. Have answers, and know how to guide the interaction (and conversation)
Have a plan. Once you meet her you should know where to go and what you two will be doing while out in Bangkok. Don't put the decisions on her.
Closing. Take her somewhere more private, once she is comfortable with you. Casually say you want to take her back to your place to hang out. Remember, if she comes this means already that she is very interested in you. 9 times out of 10 if she agrees to come to your room it means she wants to sleep with you. Make the move on her and close.
OK, so if you want more serious relationships then ThaiCupid might be a better option for your online tool. Get the info here to use ThaiCupid properly for best results.
The Best Nightlife Areas in Bangkok To Pick Up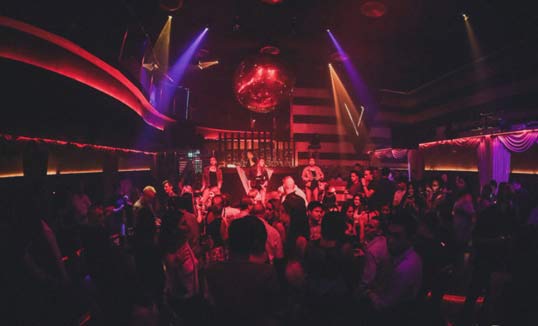 I will give you a quick rundown of the nightlife areas in Bangkok that are worth to check out. Bangkok is huge, and don't forget that you will probably need a taxi or use the Subway & BTS Skytrain to get to each of the main areas. One of the major advantages of Bangkok is the number of girls it has. This is probably the best city for you to be in if you want access to most hot girls within a decent size city.
Khaosan Road
Khaosan Road and the surrounding area is a more "casual" area to pick up younger Thai chicks. It is very touristy, with lots of foreigners. The girls in Bangkok love to party, and you will see many of them in this area. Especially the younger ones. There are many bars with live bands, and smaller clubs where you can meet many girls. Since it is a foreigner oriented area you can also find many girls from other countries.
If you are the type of guy that doesn't like the clubbing scenes (like RCA) this place might be better for you. It is a bit more laid back, with more backpacker style tourists.
Sukhumvit Road
Bangkok's Sukhumvit Road is a long and popular road. It is home to two of the cities major entertainment areas. Soi Cowboy and Nana plaza. It is also home to Soi 11 which has a few great nightclubs where Thai girls come to party. both. Sukhumvit also has the Thermae café bar which has many local Thai women that are very open-minded.
What is the Thermae Bar in Bangkok?
The Thermae cafe is a well-know and famous freelancer pick up bar in Bangkok. It is just below the Ruamchitt Plaza Hotel on Sukhumvit. There are tons of girls here that come looking for foreigners. It even gets busy outside near the entrance. Make sure you check out the Thermae bar throughout the evening hours. It is still going strong in 2018.
Further down Sukhumvit you will find Thonglor. This area is more "high-class" and brings in the more well-off Thai girls. Some of the girls here are super attractive, and yes they can be a bit snobby. But don't let this stop you. If you are confident and have at least a little game you can pick them up easy.
RCA (Royal City Avenue)
Royal City Avenue is one the best places in the city to go clubbing, and to find hot girls in Bangkok. This area is home to some of the cities best nightclubs, such as Route 66, and ONYX. You will mostly find nice Thai girls here. The clubs here have a style code and you won't be able to get in with shorts and flip-flops. Dress nice, look sharp and you will do good here. If you have some game, you can even do good alone here.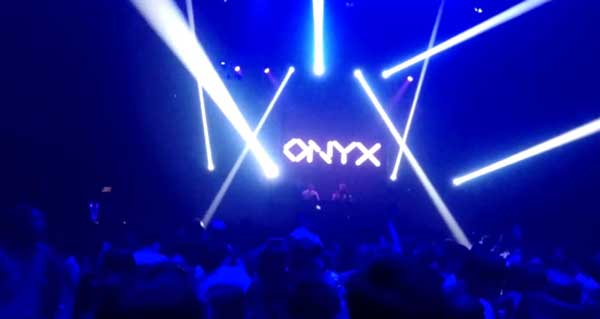 Have fun, be confident, and dance. You will notice girls will come around you. If you feel uncomfortable alone, then it might be better to go with a friend or with other Thai girls you meet. Either way, this place is great and one of my favorite places to go in Bangkok. RCA is also an excellent place to take a Thai girl for a fun date. You can drink and dance with her and get close to each other.