The nightlife in Pattaya is really special, and it might be the best in all the world. Every time I come here I end up creating even more great memories.
The Pattaya sex tourism is still one of reasons why tourists come here year after year.
This place simply refuses to stop and has one the best nightlife scenes for you to experience. Yes, this place can get hot, and it has a naughty reputation. But it has the perfect balance of a few things that I really like:
Beach town
Good cheap food
Many bar areas
Easy transportation
Hot Thai bar girls around
Quality hotels for cheap price
I think you get my point and you can start to understand what the Pattaya nightlife is really like, and why so many single male travelers (and sex tourists) come here from all over the world.
There are thousands upon thousands of tourists from all walks of life that visit this exciting place year after year. A big portion of them are single male travelers who want to party and have the opportunity to meet some nice Thai girls (source). As soon as you there here you will see plenty of different people in Pattaya and sex tourists.
The picture above is the "Baht Bus". You can get around very easily and only costs 10 Baht per trip. It picks up passengers that are going to popular routes.
It can be argued that the nightlife here is the best one in all of Thailand.
And now in 2019 there are countless of nice open-minded Thai women who are online and open to meeting foreigners for casual dating or relationships in Thailand.
Tip: Read my online guide for exactly how to meet girls online and you can easily chat with them, even if you aren't in the country yet. And if you are in town it can be less expensive than always going out and socializing at the bars or clubs, ThaiCupid is great for this, I use it myself — sign up for free: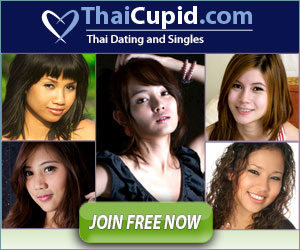 Pattaya – Changes Yet Improvements
No other city in Thailand can hold a candle to Pattaya for the number of entertainment options available.
From the nightclubs to the beer bars, to relaxing massage shops, to simple bar girl hostesses you see every 10-15 meters. There is never a shortage of fun and bar girls to go around.
Even in the low season, this city is never really dead. For more info check out the article on the low season in Thailand. Hotels are also known to be cheaper in the low season.
By the way, make sure you book a guest friendly hotel so you don't get charged extra for any girls that might come back to hang out with you back in your hotel. Read my article on the guest friendly hotels in Pattaya for excellent information on which hotels have no extra joiner fees.
Although there has been some changes over the years, the nightlife is still as good as it's ever been. It even seems like the number of bars entertainment options have increased or dispersed more all over the city. There is more than just one red light district.
Everything changes with time. Of course Pattaya is no different, but it is important to note that many things have changed for the better.
They call Pattaya the"Disneyland for adults"…and after coming here my first time I totally understood what they meant by that. Sex here becomes second nature and you don't even think of it. When you are here getting laid is never important as it is always just a few steps away.
This is the general guideline. This is what you need to know about the full nightlife experience and the best hot spots in the city. Check out the map at the end of the article to get a better idea of the locations.
Walking Street
When you think of gogo bars and, you first think of walking street. Every night this place is rocking. It seems like every 10-15 meters you walk you will see a gogo bar, but you will also see a diverse crowd of people (families, couples, singles).
There are also many nightclubs, restaurants, and gogo bars. Most of the girl hostesses that work in these gogo bars in Walking Street are hot. The nightlife and entertainment in this area is geared towards foreigners and tourist and prices reflect that. It is pure entertainment and considered to be a red light district as well.
Remember that Disneyland quote?
Well this is probably where it originated: on walking street!
To get a feel for the nightlife in Pattaya it is essential for you to try these go go bars at least once (read my article on the best go go bars). They can offer a lot of entertainment in this area. You also will find a few Ladyboys here, which are considered a 3rd gender in Thailand.
Remember that Pattaya is a city in Thailand. You could even have a ladyboy taking your order at Burger King, like I had while I was waiting for my flight at the airport in Phuket. They are integrated and accepted in the society here.
If you ever partied in Las Vegas then you will think the Walking Street go go bars in are a good deal. Generally, prices are still pretty good. You just need to know the prices and not pay more.
Average Prices at the go go bars in Walking Street:
Drinks: about 80 baht for draft beer. 150 baht regular drinks. 150 baht Lady Drink.
Bar fines: between 800-1000 baht
Tip: Keep in mind that there are many types of girls in Pattaya that use the dating site ThaiFriendly to meet foreigners… from bar girls to normal girls. You can easily get to know them and chat with them, even if you aren't in Thailand yet — read my guide for more info. I use it myself and highly recommend you sign up for free now: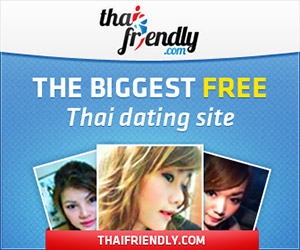 Soi LK Metro & Soi Buakhoa – Pattaya Nightlife Hotspots
I must include these hot spots in this Pattaya guide.
This area is not as touristy as Walking Street, but it still has some excellent gogo bars and beer bars that are worth checking out.
The nightlife here gets quite busy at night, exciting, and is one of the good hot spot areas to check out. Back in early days of Pattaya tourism this nightlife area wasn't that well-known by most tourists. It was mostly frequented by experienced expats.
As the years went by, more and more people heard about traveling to Thailand from online sources. Now the LK Metro area and the surroundings is a well-known hot spot.
This nightlife area of Pattaya has a more relaxed feel to it than walking street. The atmosphere is not too much "in your face" like it is on walking street. It feels more intimate and cozy.
Pattaya has some really great hotels in and around this area. You can find some really good guest friendly hotels for good prices, due to the fact that it is a bit further away from beach road.
In my opinion this is one of the best areas to stay as your home base. You are right in the middle of the city and it is a 20 minute walk to Walking Street or to Soi 6.
It is wise to stay in an area which allows you to explore and experience the nightlife in all ways possible. Keep in mind that LK Metro area also has a few go go bars.
The Prices At the Go Go Bars in This Area
Bar fines is between 800-1000 baht
Drinks are around 150 baht depending on what you order, except draft beer which is around 60-70 baht. Lady drinks around 150 baht.
Prices For the Beer Bars in This Area
Bar fines: around 400-500 baht.
Drinks: 50-70 baht for draft. Regular drink 120-150 baht. Lady drinks 120-150 baht.
As can be seen on the map, you will discover Soi Made in Thailand which has a cool name.
This alley has more beer bars with sexy Thai bar girls working in them and again another good nightlife area to know. About 150 meters north of that is another street filled with more beer bars right across Soi 8.
Usually Pattaya is less busy during July low season but I was surprised how busy it got on weekends when I was there in July. This city is really the type of place that you can always have a great time in.
Soi 7 & Soi 8 Beer Bar Areas
When you think of beer bars in Pattaya you have to think of Soi 7 & Soi 8. That's why it wouldn't be a good start to your night without visiting Soi 7 & 8 for at least a beer or two.
This place is jam packed with beer bars, and the party goes on until 3-4 AM. The best girls in Pattaya like to get wild and especially so in this area.
The nightlife vibe here is pretty good and highly recommended to check out. The music blasts from both sides of the street and hostesses are dancing and trying to get your attention to come into their bar to party with them and have a drink. You can also play pool here as some of the bars have tables.
Beach Road Nightlife
Another nightlife area is beach road.
Specifically the part that starts across Soi 7 and Soi 8 heading towards walking street. In this section of Pattaya you will find tons of people walking by and enjoying the scenery.
There are also many local Thai women and hot girls hanging out under the palm trees as well. They are very open to meeting foreigners and it is quite easy to befriend them. Beach Road at night is definitely worth checking out and is a component of the nightlife experience Pattaya. You will also find a few foreign girls hanging out in this area of.
It is an excellent area to chill out and watch the coast, or to walk by on your way to walking street or to Soi 8, 7 and 6. It is also a good spot to set up a meeting point with Thai girls you meet online.
Soi 6
There is no place like Soi 6 in Pattaya. Or anywhere else in Thailand, let alone the rest of the world.
Situated off Beach Road, this street is about 500 meters away from the bars on Soi 7 & 8. About 90% of the whole street is just bars filled with cute bar girls that you can hang out with. It is considered to be a red light district.
I think in terms of entertainment and bang for your buck this is probably the best in Pattaya. Even though there are beer bars all over, Soi 6 is different. It is very convenient and direct (yes even for a place like Pattaya).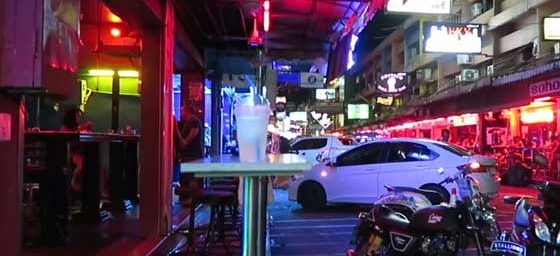 It is convenient and open in the afternoons when most other bars are closed. Furthermore, the hostesses here are surprisingly attractive and fun to hang out with a playful nature about them.
This area is unique only to Pattaya. Even thought this place is not new, it is still becoming a favorite place to chill out for many men. You can come to this place anytime after 1 PM and it will be good. It is not only a nightlife area.
It is the perfect way to chill out in the afternoon. In the days go go bars are closed, and other beer bars don't have enough people in them. After about 5 PM the entire street is fully alive and kicking until 1 AM when it dies down.
Prices for Soi 6:
Bar fines: 1300-1400 Baht (All inclusive)
Drinks: draft beer around 60 baht, bottled beers 80-100 baht.
Jump to: