There are so many guys that travel to Thailand in order to meet and hookup with Thai girls. And one of the best ways is to use the dating sites like Thai Cupid and Thai Friendly.
Both apps are good to use in order too meet Thai women. They both have lots of members online who are looking to meet foreign guys.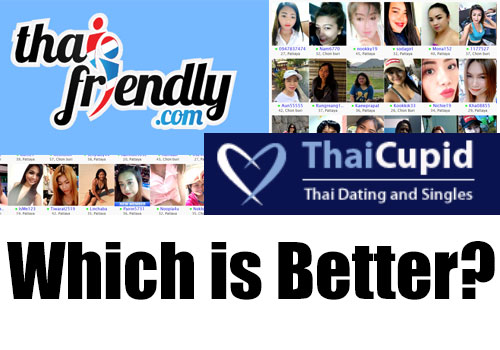 But the truth is that these two dating sites have some differences. And knowing about these differences can really help you find the right type of Thai woman you are looking for.
Thai Cupid
Thai cupid is one of the best apps to use if you are looking for more of a "traditional" dating experience. A large portion of the members on this site are looking for a real relationship with a foreigner. And because of this, you might find that Thai Cupid seems to be more of a "real" dating site.
Thai Friendly is real too of course, but it is a bit less formal, and a large majority of the members are freelancers, or younger girls looking for fun.
There are also lots of members that are looking for meeting potential dating partners. So generally speaking, if this is what you are looking for (even if your are not in Thailand yet), you might be more successful with Thai Cupid. You can easily sign up for free and use the features: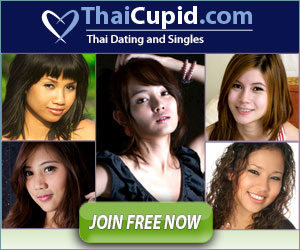 Thai Cupid does also have freelancers on the site. These are the women who are looking for foreigners for casual fun, in return for some payment.
Thai Friendly
Thai Friendly is one of the other dating sites in Thailand. And it is VERY popular, and easy to use.
Thai Friendly might seem to be more of informal dating site at first. But don't let that fool you. There are some Thai women on that site that are looking for serious relationships or marriage.
You will find many good women that are genuine and have profiles in order to meet foreigners.
But here is the thing with Thai Friendly: It seems to have more freelancers and casual hook ups from my experience (and also many others experiences).
I would also say that you can find some younger women on Thai Friendly.
Sign up for free and use the features to see the profiles: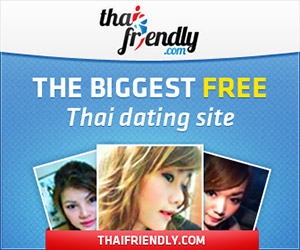 So generally speaking if you are looking for casual hookups, freelancers, it would seem that this app has more of these types of members.
Conclusion
Here's my advice: If you want access to the most amount of women in Thailand then of course it is best to use both apps. By doing so you will increase your chances of meeting the most girls, and also the right ones for you.
The reason is because both apps are similar, and have the same type of women online.
But you will notice that there are those subtle differences like I mentioned above. So once you recognize them you will have the advantage of using them in the most powerful ways.