This is a full Thailand Sex Guide. I want to detail everything that one needs to know about having a great vacation for men. From the prices, to the different vibes of the cities, I will cover it all here. You will get an idea of how to plan your Thailand Itinerary.
Over the past couple decades the Thailand sex tourism has increased year by year. It has been a very popular vacation destination for sex tourists from all over the world. However, it is still gaining more popularity in current times. Even younger guys are starting to plan sex holidays these days.
Read the guide on solo travel for more info on coming here alone. And if you are the type of guy that has some game, then you will seriously be able to enjoy yourself in Thailand due to the number of girls that like foreigners.
Thanks to the internet and social media, planning a sex vacation is not as hard as it once used to be.
Many people can easily access this guide online and plan a fun vacation. Sites like this one and others around the internet have really been giving superb information on exactly where to go for the best times, what prices to expect, and how to put it all together.
Whether you are coming here for your first Thailand holiday or you have some experience under your belt, this should be able to steer you in the right direction and really give you a full perspective of it all.
Read more: How Is Cambodia Compared to Thailand?
Thailand's Top 3 Locations for Men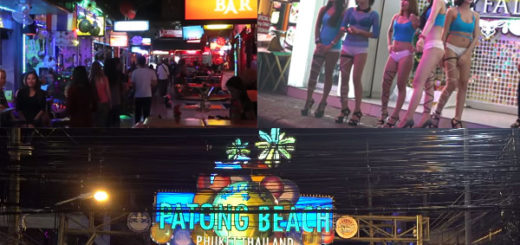 I will give you a general idea of the popular cities and the vibe they have. I will also give you some insights on how they can be enjoyed the most.
Bangkok
Quite possibly the sex capital city of the world. Where dreams are made. Here is some key points:
It has a "big city" metropolitan vibe
Worst Traffic in all of Thailand
Beautiful modern shopping malls
Amazing night clubs
Great Transit system.
Lots of sexy thai women
Bangkok has three major red light districts. It is also the most expensive city, in terms of overall prices. And even though cheap deals can be found, expect prices to be higher. Bangkok is excellent for a few days. Enjoy it to the fullest, and then explore another city. Most guys do Bangkok at the start and end of their holiday before they fly out of Thailand.
I recommend 2-3 days when you fly in, and another 2-3 days when you fly out. That gives you plenty of time for fun, and you will see most of the what the city has to offer. It also superb for its total number of sexy girls around. Both "normal" girls and freelancer/online girls.
Essential Reading:
Learn how to use online dating properly. It is excellent info on how to increase your access to more girls while in Thailand. Even if you are not in the country yet. You can start building contacts and getting to know some Thai ladies more. ThaiFriendly is a good one for this (it has many types of girls online, freelancers too). You can sign up for free and try it: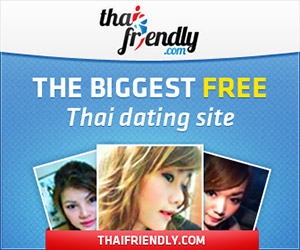 Pattaya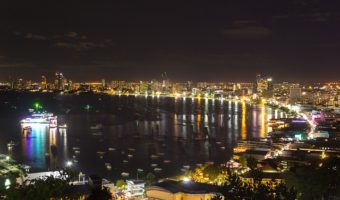 It is still true. Pattaya is the Disneyland for adults. And it might be the sex capital of the world. It is a beach town about 2 hours drive south of Bangkok. Due to the laid back life style, and beach town vibe, you can stay here longer days and not get tired of it. For a first timer, it would be ideal to stay between 7-10 days.
Due to the plethora of beer bars, go go bars, and massage shops, sex is almost always in your face here. This is why hoards of sex tourists from all over the globe plan and spend there Thailand sex holidays here. There are thousands of sex workers in Pattaya working in all types of establishments in the sex industry. This is why it is called the "Disney land for adults".
Phuket (Patong)
Last but not least, we have the town of Patong which is located in Phuket province. Phuket is really one of the most beautiful places in Thailand, and maybe even the world. Stunning beaches, lush jungles and scenery, and a fun and vibrant nightlife sure to please anyone.
I would recommend most guys to try and visit Phuket on their first trip, but not everyone has the time to do this. So an easier trip would be to visit Bangkok and Pattaya on your first trip. And maybe on your second or third trip you could add in Patong to your Itinerary.
Planning Your Thailand Vacation
So you are thinking of have one of the best vacations of your life. A vacation with great weather, amazing Thai food, and sex whenever you want. Here are some important travel tips for the perfect holiday in Thailand:
The Best Weather
I wanted to include weather in this guide. I think it might be important to some guys planning their vacation. If you want good sunny skies, with minimal humidity then come during the winter months. It will be from November to March. During this time the weather is ideal. It will still be hot, but will be tolerable. This is considered the high season.
Hotels in Thailand
If you are coming to Thailand during the high season, then make sure you book your hotel a few months ahead to get the lowest prices. The good thing is that hotels are cheap in Thailand, and they are good standard. You can find a good hotel room for around 1500 Baht for mid budget travelers. Another excellent point is that you should book a hotel that is "guest friendly" or "girl friendly". These hotels will allow you to bring overnight guests and sex workers to your rooms at no extra charge.
It also a good idea to book a room close to transit options, or close to the nightlife hot spots. This way you can easily go to places and come back to your room without walking too much. Remember, Thailand is very hot most of the year, especially in the days.
Sample 10 Day Vacation With Prices
I will give you a good example of a 10 holiday in Thailand, with all the costs involved to have a good time. 10 days should give you enough time to see Bangkok, Pattaya. Of course if you have extra time I would highly recommend to check out Patong. After you have experience with these popular 3 cities, you should try to venture out to see other cities in Thailand such as Chiang Mai, or a couple of the islands in the south. So here you can have an idea of what a great 10 day sex vacation in Thailand will look like.
2 Nights in Bangkok:
Taxi from airport: 250 Baht
Hotel Room: 1500/night (2x)
1 night in GoGo Bar: 4000 (inlcudes drinks & bar fine)
1 night freelancer short time: 1000
food and drinks/beers: 1200/day (2x)
extra expenses: 400/day (2x)
Total price for Bangkok = 12,250 Baht By the way, you can also use Smooci to easily arrange companions in Bangkok. Check out my  review to see how it works. Some guys prefer this because it is the most discreet way (and easiest).
7 Nights in Pattaya:
Bus from Bangkok to Pattaya: 130 Baht
Hotel Room: 1500/night (7x)
1 night go go bar: 4000 (includes drinks & bar fine)
3 nights beer bar: 2500/night (includes drinks and bar fine) (3x)
3 nights freelancer: 1000/night (3x)
food and drinks/beers: 1200/day (7x)
extra expenses 400/day (7x)
Total price for Pattaya = 36,330 Baht
1 Night in Bangkok
It is good to spend 1 last night in Bangkok before flying out.
Total price for last night in Bangkok = 6,125 Baht
Average Cost of 10 Day Holiday
It will be around 54,705 Baht for a solid 10 day trip.
The average daily cost will be around 5,470 Baht.
This is a great reference point. It can give you an idea of how the prices will be for the average guy coming to Thailand for his sex vacation. With this medium budget you will get everything in good quality – from hotels, foods, drinks, and girls. Keep in mind that it can cost more or less depending on your spending habits and budget level. There are other factors that can affect how much you spend, here they are:
If you drink alcohol or not, and how much
How many girls you want and the quality
Quality of the hotel & food you prefer
Thailand's Sexuality Culture
As we continue this Thailand sex guide let me start off by telling you that Thailand has a conservative culture. And even though finding sex here is easy, the undertones of the culture still hint at conservative ideologies. Most women here are quite shy and reserved. Prostitution is illegal, but it is thriving and everyone knows it. It is somehow ingrained into the culture, as sex is also seen here as a therapeutic release. There is a reason why Thailand is one of major sex capitals of the world.
Generally, sex workers in Asia have never really been stereotyped and looked down upon the same was as they would have in most Western societies. Another key point is that due to the Buddhism, and the open-mindedness and accepting nature of that religion, prostitutes are accepted in the society much more freely than other cultures. You can even see this with the Thailand's ladyboys, and how they are widely accepted and living peacefully among others in society. This is one area of Thailand that really is amazing. The whole world can learn something about the accepting and forgiving nature of Thai culture. Refer to this Thailand sex guide to help you plan your great sex vacation.
Tip: If you would rather have something more meaningful and meet some nice "normal" Thai women with regular jobs and careers then try ThaiCupid. It has more women there who are looking for relationships with foreign men. I have an account myself and it is great for meeting normal girls for relationships. It is free to sign up: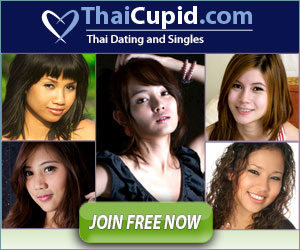 You might also want to read my review article on it, so you can use it properly for best results.