Long Time in Thailand or LT is the term used to define how long the lady is willing to spend time with you. This usually means it will be all night and into the next morning, and you can date her or just hang out with her. The price does not include the bar fine, which is to be paid extra to the bar.
Long Time can really mean anything that is not Short Time. For example, if you want to have a female companion for a few days you can still use the term Long Time and tell her how many days you want her to hang out with you.
Freelancers
With freelancers you will have to come to an agreement on how long you want her for.
Typically they will hang out with you overnight. You can always negotiate for more days.
There is no bar fine for freelancers. This is one of the advantages they have. With freelancers it also highly depends what city and area you find them in.
An easy way to meet freelancers is also online (even if you are not in the country yet), where some of them have profiles. The best site for this would be ThaiFriendly, which is free, you can sign up easily: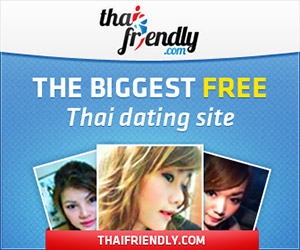 Freelancers are a bit more expensive in the tourist areas like Bangkok's Sukhumvit Road. Expect the long time price to be at the higher end.
Read my ThaiFriendly review for further information.
Long Time Prices:
 2000 – 4000 Baht
Bar Fine: 0
Bar Girls
Bar girls are usually a bit more expensive than your typical freelancers. But don't let this scare you, you can always come to an agreement on the long time price. Long Time Prices:
1500 – 2500 Baht
Bar fines: 300-500 Baht
Go Go Girls
Go Go girls will be your mose expensive option for long time spent together. But don't forget, they are usually the hottest girls too. Another thing to keep in mind is that some of them might not even go with you for long time. If they feel comfortable with you, or "like" you, they will. Some of them might tell you they will come for long time, but they leave after a couple hours of hanging out with you. This doesn't happen that often but it is surely a possibility. Just keep an eye out for it. Some of the hotter go go girls will charge you the max for long time. Whether or not you think it is worth it is up to you. Here is a general idea of the price ranges for Go Go girls. Long time prices:
2500-5000
bar fine: 600-1000 Baht